Detailing Services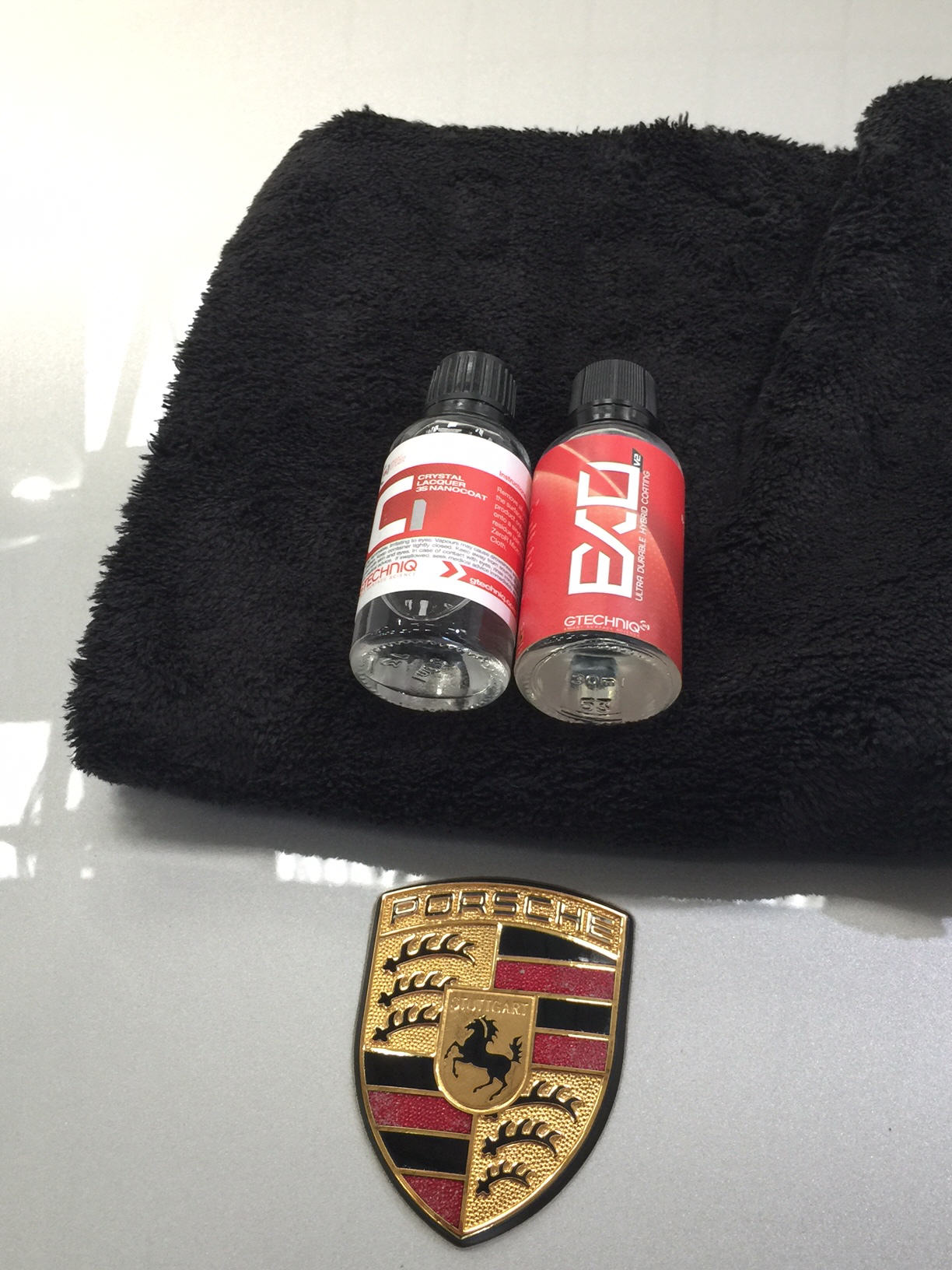 We have a detailer who is in attendance each week at Nine Excellence. He has a wealth of experience and is able to offer a full range of detailing services from single stage polish through to full paint correction. We recommend using G-Techniq for protecting your Porsche and can offer their full range of coatings.
Gtechniq offers a great range of products to protect your car and make it easier to keep clean. Check out the videos below to see the results. Please note that the car must be detailed prior to having these products applied.
We have a dedicated detailing bay in which all work is performed. Pricing examples are shown below - all cars will need to be inspected first before we can confirm the final price but the images below should give you an indication of the costs involved. Contact us for more questions.