Intercoolers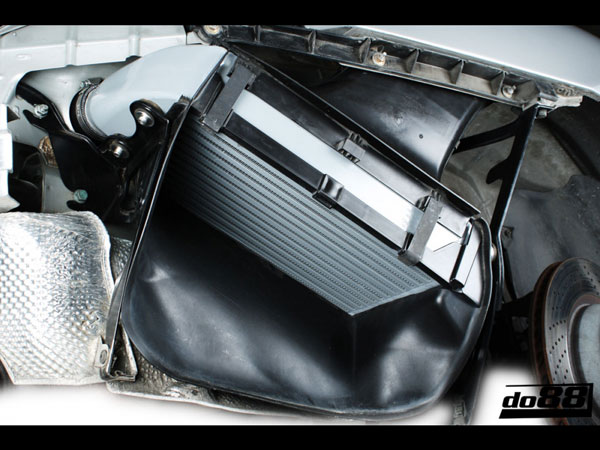 The stock intercoolers on turbo based Porsche cars have improved significantly over the generations of the turbo models. However, these are built at a price point and there are better solutions on the market either for stock turbo cars or those turbos which have been tuned.
The need for better intercoolers on tuned cars is paramount. Increasing timing and boost leads to higher intake temperatures and therefore the fitment of better intercoolers is the best method to reduce those intake temperatures. This leads to greater performance retention.
At Nine Excellence (9e) we were the first UK company to fit the Porsche GT2RS intercoolers to modified Porsche turbos. These intercoolers are a great upgrade for 996 and 997.1 turbos. We have also done extensive testing of other alternatives on the market. We have found that most do not offer significant benefits over these Porsche GT2RS intercoolers except some very high end brands. We have partnered with DO88 who produce aftermarket intercoolers that are better than the Porsche GT2RS intercoolers for those seeking that extra performance.
If you want to discuss the benefits of better intercoolers please give us a call.